I offer a number of services to support women during their cyclic and non-cyclic years, including hormonal wellness, fertility and pregnancy support. Once you have seen what I have to offer, you can book your session below.
If you are not sure what would be best for you, please book a FREE 15 MINUTE TELEPHONE CONVERSATION so we can work this out together.
Womb Blessings, & Womb Healings
A Womb Blessing is a one-to-one infusion of Divine Feminine healing energy. … A Womb Blessing is a transformative healing experience, awakening and restoring our female energies and reconnecting ourselves to our awareness of our authentic female nature.
The Womb Healing is a reiki-style treatment that works to balance the feminine archetypes, restore their energies and release emotional/psychological/physical blocks and obstacles. In a Womb Healing, we work with balancing your own energy and restoring the balance within your cycle.
Five times a year, my teacher Miranda Gray and a large number of Moon Mothers like me, gather all over the world to share the World Wide Womb Blessing either by ourselves or in groups. This worldwide meditation is FREE to join and the perfect way to find out more about the Womb Blessing, our community and Divine Feminine energy. Find out more here.
Traditional Mexican Medicine for Fertility, Pregnancy, PostPartum Care and Beyond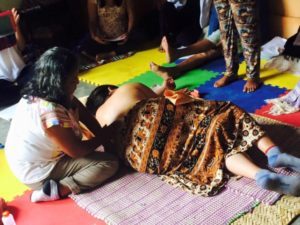 These packs incorporate several of the treatments for consistency in your treatment and saving a bit of money too ! If you are looking to improve your hormonal balance, optimise your fertility, receive post-partum TLC or heal any pregnancy or birth-related trauma, have a look here
Workshops in Person and Online
Many times from my home space The Zen Room in Hillsborough (Co. Down), others from other places in Ireland and beyond. I currently have one online workshop you can start at any time called Menstrual Literacy for All, find out more here and check out my FB page to see what I am currently up to here.
I look forward to seeing you soon. In the meantime, celebrate life and all its blessings!
In love and gratefulness, Mayella ♥